Apostle Paul is sure that since the church is praying and since God has power, nothing is impossible. All...
Whether your prayers are answered or not. Whether your dreams come true or not. Whether issues are resolved or...
Would you exchange this God-given power for any other limited ordinary powers on earth? Would you risk losing this...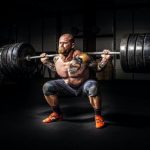 Who sent you into that profession? Did you pray for God's guidance or it was an arrangement and wish...
The troubles were so great that none of them even saw which miracle would get them out of it....
The Bible in our key text today tells us that believers have totally changed. What they were before conversion...
Intelligence is not a result of only wide reading or genetic advantage from parents. Intelligence is also a result...
Why does Paul say obedience comes from faith? Do Christians need obedience? Obedience to what? Isn't faith enough for...
We are understood when we introduce ourselves by what we do daily. What if we introduced ourselves by what...
God answers this prayer and the Bible records it as mercy. Nobody deserves mercy. If you deserve it, it...