No Bible teachings should only be explainable using a certain Bible translation, version, paraphrase or language. Sound Bible teachings...
They confidently contradict scripture but the confidence blinds the majority of listeners from noticing the contradictions. For example, they...
Prayer cannot substitute what must be done. If they can't do what they must. If they refuse to do...
Paul tells the Thessalonians that their faith has grown. Paul and company are very happy to report that the...
Genuine love produces labor. Genuine love is practical. Genuine love forgives and forgets. Genuine love goes the extra mile...
You came in knowing only one Bible story and half a teaching of the church and that is okay....
This is not a call for us to go and provoke people and situations to bring us suffering so...
Bad employers and bosses intimidate workers. Business competitors intimidate others out of business. Bad marriages and relationships that are...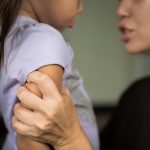 Since each community has its own way of life based on beliefs, experiences, and practices, we should note that...