If Jesus had stayed and enjoyed the success of the previous day, He would have become a village hero,...
Under normal circumstances, we expect that Jesus should have made a statement to condemn the imprisonment of His innocent...
The sins of the southern kingdom are blamed on its capital city, Jerusalem. The sins of the northern kingdom...
We care about our public opinion. We care about what people think and say about us. Even when we...
God is depicted as being served by all sorts of creatures and beings. God is depicted as operating in...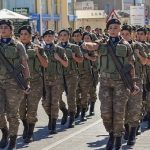 We learn from God that we need to be very patient with each other. We should follow a justice...
To say that you are too young means, you think and believe you will do this work by yourself...
There are many arguments on whether Christians should buy insurance covers. Some argue that it denotes a lack of...
If you have good long-lasting customs in a family, in a church, in an organization, or even in a...
Do we have people we need to appreciate? Are there people we can't be successful without? Are there people...