God does not excuse backsliders depending on what caused them to backslide. Regardless of what caused the backsliding, God...
The God of the Bible is good. The God that Christians worship is good. This God is much more...
Does God prescribe how we should attend to our hair? Does God allow us some liberty on how to...
The sins of the southern kingdom are blamed on its capital city, Jerusalem. The sins of the northern kingdom...
Preach against them? Is that professional? Preaching a sermon targeting someone? A sermon full of condemnation? Is it right?...
Should preachers be introduced to the congregation? If not, why not? If yes, how elaborate should the introduction be?...
God is depicted as being served by all sorts of creatures and beings. God is depicted as operating in...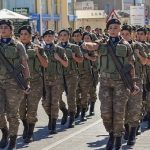 An endless supply of what we need is a great goal to work towards. However, we live in a...
There are many arguments on whether Christians should buy insurance covers. Some argue that it denotes a lack of...