Seeking God first so that everything else succeeds, remains the most open functional secret to success that many ignore....
There are times which our response must show total resolve. Half-hearted responses to problems do not solve problems, instead,...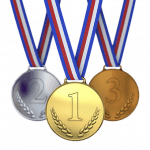 The identity of the Angel of the LORD in the Old Testament has been intriguing for many Bible students....
To believe in God, the Bible, His church, etc., is of no value if you cannot put it into...
If this is not a marriage partner, how will this intimacy end? The end will come but do you...
Apostle John salutes the church in our text today and he punctuates his greetings and message with the word...
Satan and demonic spirits have the power and the ability to perform miracles. The miracles performed by satan and...
Paul tells the Thessalonians that their faith has grown. Paul and company are very happy to report that the...
Who sent you into that profession? Did you pray for God's guidance or it was an arrangement and wish...