Dear God, save me from loving Moresheth Gath more than you. May I never love anything more than you....
Preach against them? Is that professional? Preaching a sermon targeting someone? A sermon full of condemnation? Is it right?...
What if God asked you to do something that contradicts what you have known to be right? Would you...
God is depicted as being served by all sorts of creatures and beings. God is depicted as operating in...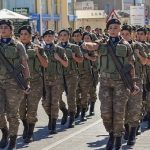 We learn from God that we need to be very patient with each other. We should follow a justice...
A person who is in a relationship should not be wandering about as if they are single. There is...
The Shunammite woman who converses with Solomon in this book, Song of songs, is she an African or not?...
Wisdom and knowledge like oxygen are only useful when it's enough. More oxygen can kill. More oxygen than you...
At some point God ordered a census that everyone was counted including Levites, immediately after crossing the Red sea....