God does not excuse backsliders depending on what caused them to backslide. Regardless of what caused the backsliding, God...
Do it LORD, do it in my days, respond to the wicked who have made my life unbearable. Do...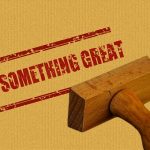 The God of the Bible is good. The God that Christians worship is good. This God is much more...
Dear God, save me from loving Moresheth Gath more than you. May I never love anything more than you....
Preach against them? Is that professional? Preaching a sermon targeting someone? A sermon full of condemnation? Is it right?...
We care about our public opinion. We care about what people think and say about us. Even when we...
Should preachers be introduced to the congregation? If not, why not? If yes, how elaborate should the introduction be?...
Prophet Joel has received and is now reporting bad news that is coming upon the land of Israel. Disaster...
If God brought me here, I can't worship you or treat you as if without you I wouldn't be...