Even in the second trial of health after wealth was destroyed, Job remained faithful to God. Job never turned...
At the moment when you are angry, you are a fool. Do not act while wisdom is hidden and...
Check on your colleagues, family members, and fellow workers. Check on your relatives and friends. Talk to them. Find...
Such people are everywhere. They are in secular and even religious settings. They are among the rich and among...
Seeking God first so that everything else succeeds, remains the most open functional secret to success that many ignore....
When others do write their story and they come across your name, what note will they add to it?...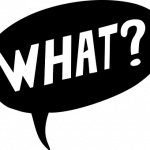 When you are very clear on what you want, no one will discourage you. He or she who is...
When Adonijah asked for permission from Solomon so that he can marry Abishag, he was challenging the legitimacy of...
When they discovered that David was fit to be a king, God had already anointed David king. When they...