Nice to the dead? How? Are the dead able to experience how nice we are to them? How can...
What people say about you may be true or false. How you continue conducting yourself confirms what is going...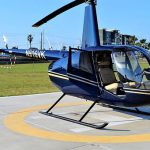 When the judge died, people forgot the ways of the LORD and went back to sinful ways. When the...
The identity of the Angel of the LORD in the Old Testament has been intriguing for many Bible students....
To believe in God, the Bible, His church, etc., is of no value if you cannot put it into...
God speaks to us to move on in many ways. Circumstances may force us to move and after prayer...
Many of our cities and towns today are built around the main shopping streets. The message and constant reminder...
Blessings do not come because you gave, but because you gladly gave the one you loved. You do not...
We learn from Moses that if right becomes your habit and character, you will not be discouraged when it...
Sometimes we think God has messed up. Sometimes we think God has not handled a matter well. Sometimes we...